Who doesn't love to save money? Apparently, some people don't. I was at Target yesterday and saw a guy behind me with a six-pack of Zevia (our favorite pop!) on the belt. I asked him if it was on sale. He said he had no idea. I told him I had a coupon for it, if he would like it. He shook his head and said, "No, I'm fine. Thanks though." Now, he had no idea how much the coupon I had could be worth. It could have been a free pack for all he knew. But he didn't care. It's honestly just a dollar off a 6-pack. But to me, any amount off anything is a deal! Like someone is saying, "You're buying this, and I'm giving you a dollar for it." *Shrugs* Oh well. Some people must be independently wealthy and not have to worry about saving money. To be honest, even if I suddenly struck it rich somehow, I'd still use coupons. How about you??
Here are some $uper $avings for today.
Coupons:
It's a new month; May 1 reloaded coupons.com's coupons, so please print them here! Same great coupons, only I get credit when you use mine.
Check out the great offers at Saving Star! Free digital coupons to load to your savings card (like Kroger).
Here's one healthy one, perfect for Cinco de Mayo: Save 20% on Avocado the Super Food + Get 15 Super Recipes to Inspire you
Redplum by Valassis
has different coupons, from other businesses. If you use this link, I get credit.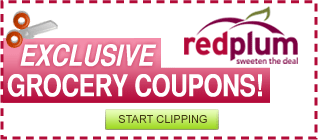 Win a contest for Mom! Win Prizes from ProFlowers, RedEnvelope & Shari's Berries + Get Great Gift Ideas for Mom! Check out our blog post to enter

There's still a bit of time to order a nice gift for the moms in your life to get here in time for the big day.
Life is good Mother's Day Promo: Crusher Tee, Apron and Mug for $50 + Free Shipping. Offer ends 5.11.
Cardstore: $2.49 Mother's Day Cards + Free Stamp when you let us mail it for you! Use Code: CAG4249, Valid through 5/5/14. Shop Now!
Zazzle has anything and everything under the sun that can be personalized. You can even use photos for things.

Hey, did you know I like Target? 😉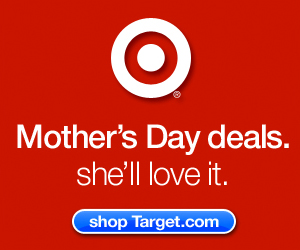 JC Penny.com has all the products the brick-and-mortar store does, without leaving your home.
Shop JC Penney!
2-Day Mothers Day Sale! Great Gifts Start Here + FREE Shipping on $59 + EXTRA $5 off $50 with code SEARS2014 – Shop ALL Deals >
Belle&June has tons of gifts for moms.

I hope you've found something you can use!

Do you know what you're getting for your mom? Your mother-in-law? Your grandmas?