the same kind of pan used for the head was used for the legs (and feet) and the arms (and hands).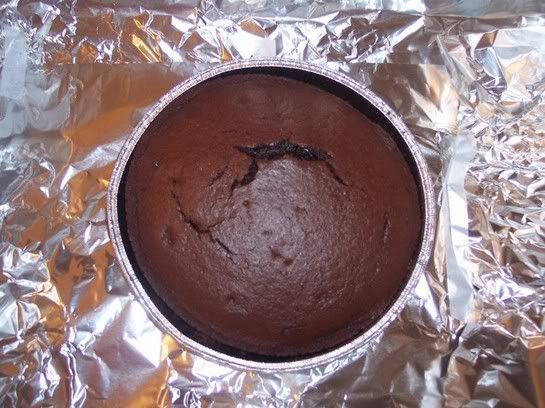 the pans used for the head and the snout.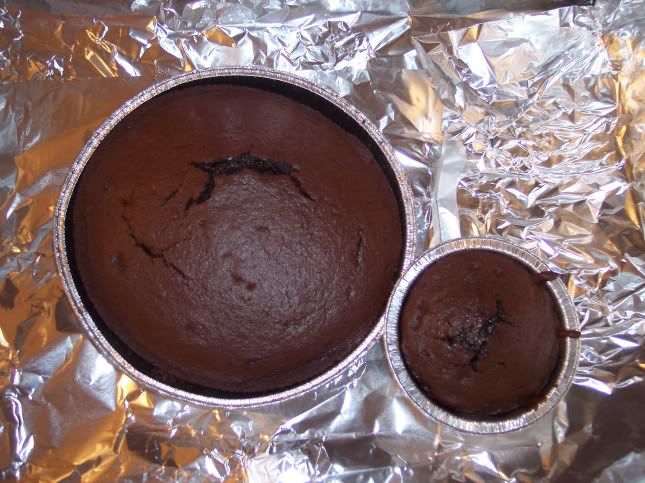 head and body.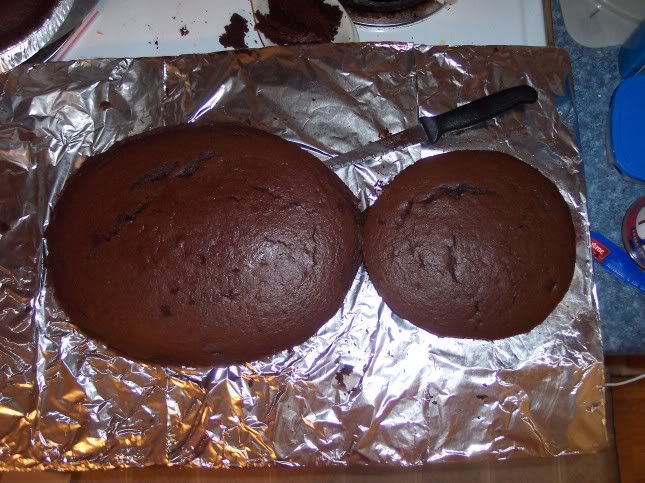 head and body pushed together.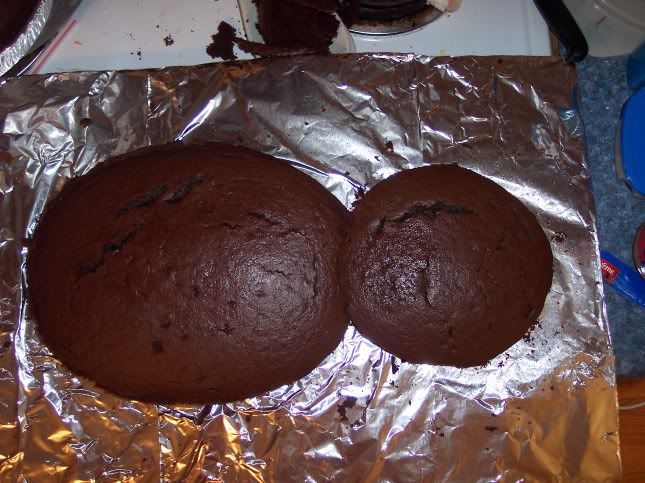 added the snout.


added the legs and ears.


added the feet.


added the arms.


added the hands.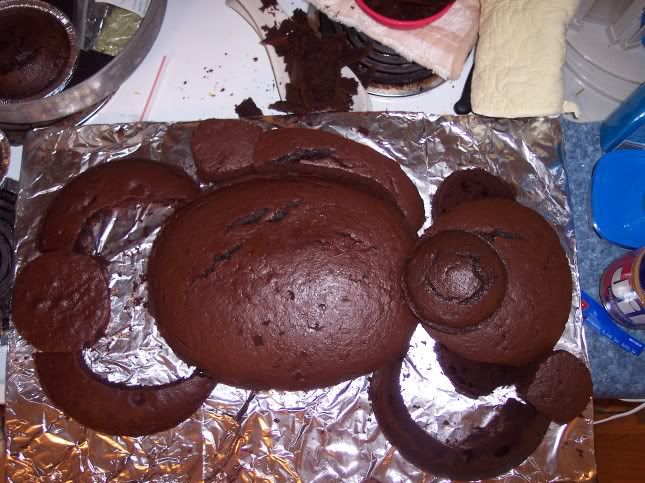 my taste testers!


the finished product!

i did the whole thing by guestimating and playing around.
how do you sign up for a cake decorating contest? does anyone know? it was suggested that i sign up, but i don't know how.
well the hairy look is just because the cake was crumbly! LOL! i was trying for a more smooth look, but oh well! 😉
i used three cake mixes. it's a devil's food mix. i ended up having lots of trim left over (which the boys tested for me LOL) and two of the small pans left over – one is for josiah's personal cake.
the body pan was a turkey basting pan. the head, arms and legs pan were three regular round cake pans. for the arms and legs, i cut a circle out of them, cutting almost like a half moon design. then i cut the half moons off at the ends, making one side flat. i used the middle of them for the hands and the feet.
the snout and the ears were two small pot pie pans. the ears i cut in half, and trimmed down some.
my mom also found a banana shaped candle, and that's going in the hand that's next to his head. 😀
the party isn't until tomorrow but i wanted to make sure i could do it right before then…so it's sitting in the kitchen tempting us. LOL!!